Garage Sale. Items added every couple of days, check back often.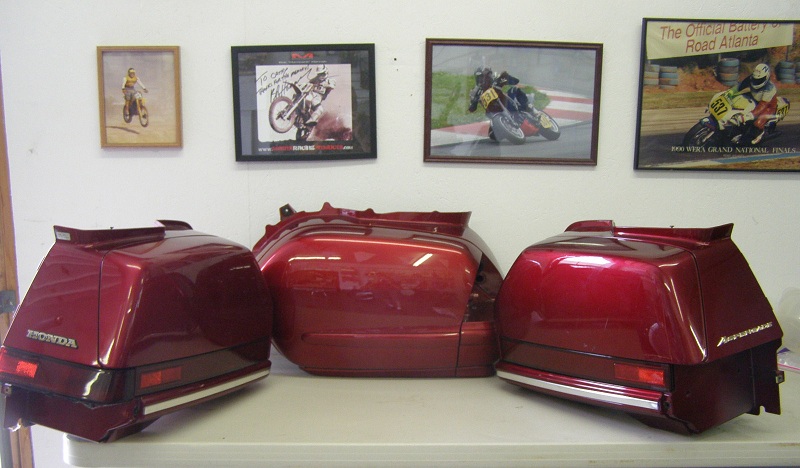 Are your Honda Goldwing saddlebags showing some age or damaged? Are new replacements too expensive? Well then you are in luck. These are used takeoff saddlebags from some trike conversions that we have done over the years. Most of of the GL1500 are in nice shape, some might have some scratches, but most are ready to bolt on. The GL1800 ones are mainly takeoffs from brand new machines and have no real use on them. We are asking $50.00 per bag. A new lid for one is well over $300.00 dollars!
We have (4) GL1500 left bags and (2) right side bags. We also have a couple of GL1800 sets in stock. Give us a shout or stop in to check out what ones we have for your machine.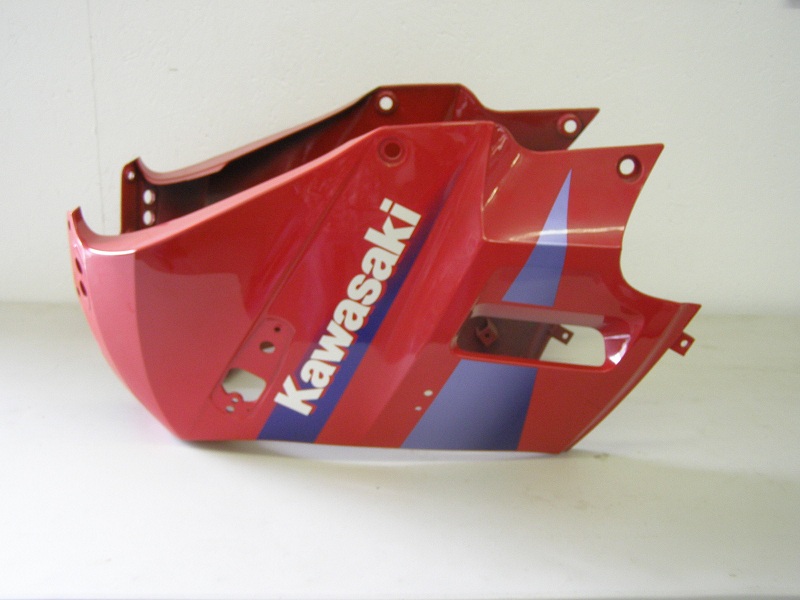 Here is a upper fairing set for a Kawasaki EX250 Ninja. This is for the 1988-1990 Ninja's, but it may fit later years as well. There is one broken mount point on the left lower. These are discountinued from Kawasaki. Snag this beauty for only $150.00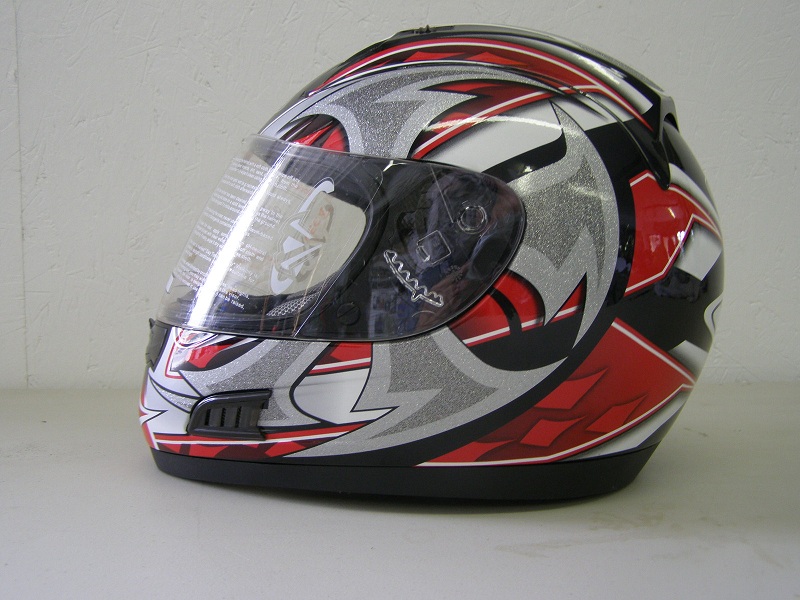 We have some old stock helmets on close out, starting at $40.00 for Fullface helmets. Stop in to check out what we have. HJC and Vega's. Sizes and styles vary.
Need a nice summer or fall coat but don't want to spend a bunch of money? Check out our awesome jacket sale. We have some Joe Rocket jackets, Vega and Nitro stuff too. Jackets start at $65.00. We have Mesh jackets and full textile ones too.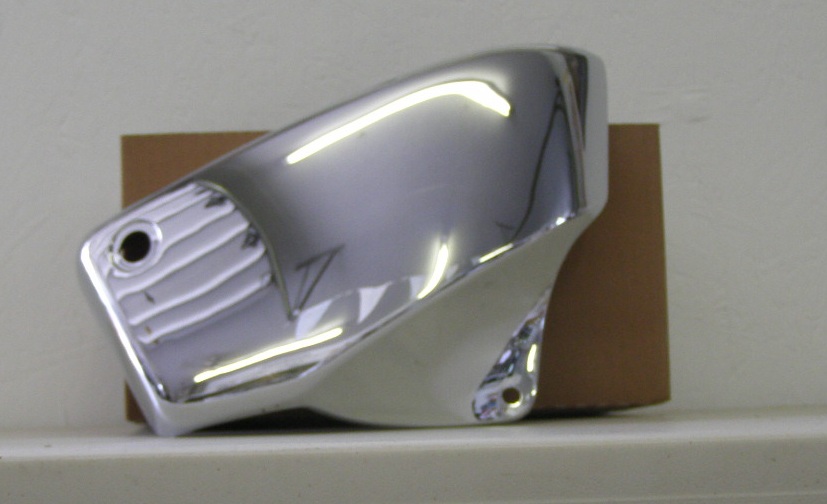 Want some bling for your machine but can't afford a pair of side covers? I have a right hand side cover for a Honda VT1100, Ace and Sabre. This will not fit a Spirit model. $25.00

Here is a used set of Honda VTX1800 exhaust pipes made by Cobra. These are in decent shape and sound great. Ready to mount onto your bike! $200.00